We are an interior design company that serves a diverse customer with a wide variety of requirements. As an interior design business, we approach each project with the goal of creating one-of-a-kind environments that capture the individual's soul and personality. In the field of interior designer, individual requirements and desires are essential. 
Our company created a name for itself by combining interior design and home furnishings into a comprehensive and contemporary lifestyle approach. Our creations will have an impact on how you live. We take every problem head-on and embrace the opportunity to confront such challenges as an interior designer business with years of expertise in residential and commercial settings.
Our designs have the potential to change the way you live. We face every problem head-on as an interior designer business with years of expertise in both residential and commercial settings, and we embrace the opportunity to meet those obstacles with a good outcome! 
An experienced project manager and thorough coordination are essential for a successful interior designer. It is critical to examine a practical design with precision and attention. We understand the science behind design at 9 Creation, and our staff is well-equipped with the necessary tools to deliver.
"Renovation with a peace of mind By Top Interior Designers" 
Review by: andy_sim | Designer by: Kent Heng | Rating: 9.5 out 10 
Kent is an experienced, professional, and patient interior designers. Even with my first interaction with him as a first-time homeowner-to-be, he managed to help us understand the overall process and also showed us various works that he had done based as interior designers on our preliminary sketchy description of what we want. He also followed up very promptly with us on the proposal and quote.
Through the rest of the renovation, as interior designers, he was able to effectively help us scope down the style/theme of our new home and guide us to make critical decisions to move the project forward. 
He was also very patient and accommodating to some of our change requests and was very open to some of our suggestions/needs. In times when we were unsure, he would provide his valuable opinions for us to make a well-informed decision.
During the process of the renovation, he would send regular updates on the progress of renovation to give us a peace of mind without having to constantly visit the renovation site. 
He would also check in with us regularly when an unexpected situation arises or when he needs to clarify on certain areas which we did not discuss/confirm previously. 
Also good to note that he would help to pay a visit to neighbours to inform them of upcoming renovations beforehand, which might explain why we did not get any complaints during the entire duration of renovation.
The end product which was handed over to us was good, slightly ahead of timeline and with no major rectifications required. Though we went over our budget (because we added quite a few things), but it was all worth it. The choice of materials, doors, glass doors were of good quality. Extremely impressed with the fact that he could materialise what we feel we wanted, into a place which we could call home.
"Renovation of 5 room flat By Interior Designers."
Review by: yuvarajan Shanmugam | Designer by: Thor sook hui | Rating: 10 out 10
Fantastic interior designers. As interior designers, she was very friendly and accommodating to our needs and wants. Keeps us updated on changes and timing of work. Ensured everything was happening accordingly.
We explained to her what kind of design we wanted within our budget and she managed to make things happen. She too managed to add her own ideas that we loved. Would definitely approach her for future interior designers home renovation projects, And continue to work with her to be our interior designers.
"Steadfast, Reliable and Prompt By Interior Designer"
Review by: Hairan Hamzah | Designer by: Kent | Rating: 9.8 out 10
We would like to take this opportunity to express our gratitude and thank our interior designers Kent Heng from 9 Creation Studio for the transformation of our home.
After meeting up with a few interior designers, we decided to take up with Kent as he has the patient to listen to our needs and also giving out ideas on the design.
Kent managed to give a competitive quote as compared to the rest, in accordance to the designs that he suggested and we wanted. He is someone who is friendly, understanding as well as able to negotiate things out. He is able to work within our timeline. 
As interior designers, he is very responsive and prompt in replying to our quiries. He is thorough in his work and display his professional knowledge thoughout the renovation process.
Kent is attentive and would assist on various aspects of the renovation as interior designers. During the course of renovation, Kent would update us on the progress with photos and messages on whatsapp. His oversight on the project management was very good.
The workmanship is good and I the final works delivered was almost identical to the 3D drawings. The design was in accordance with our requirement, and even though we changed our minds on a certain issues, he readily accomodate and adjusted it without any fuss.
Overall our renovation experience was more than what I could ask for. Renovation proceeded according to schedule with few hiccup along the way but he managed to rectify and fixed it each time. 
The homerenovation process was not stressful and it turned out better than we expected. Even after the renovation was completed, he even assured me that I can always reach out to him for any issues.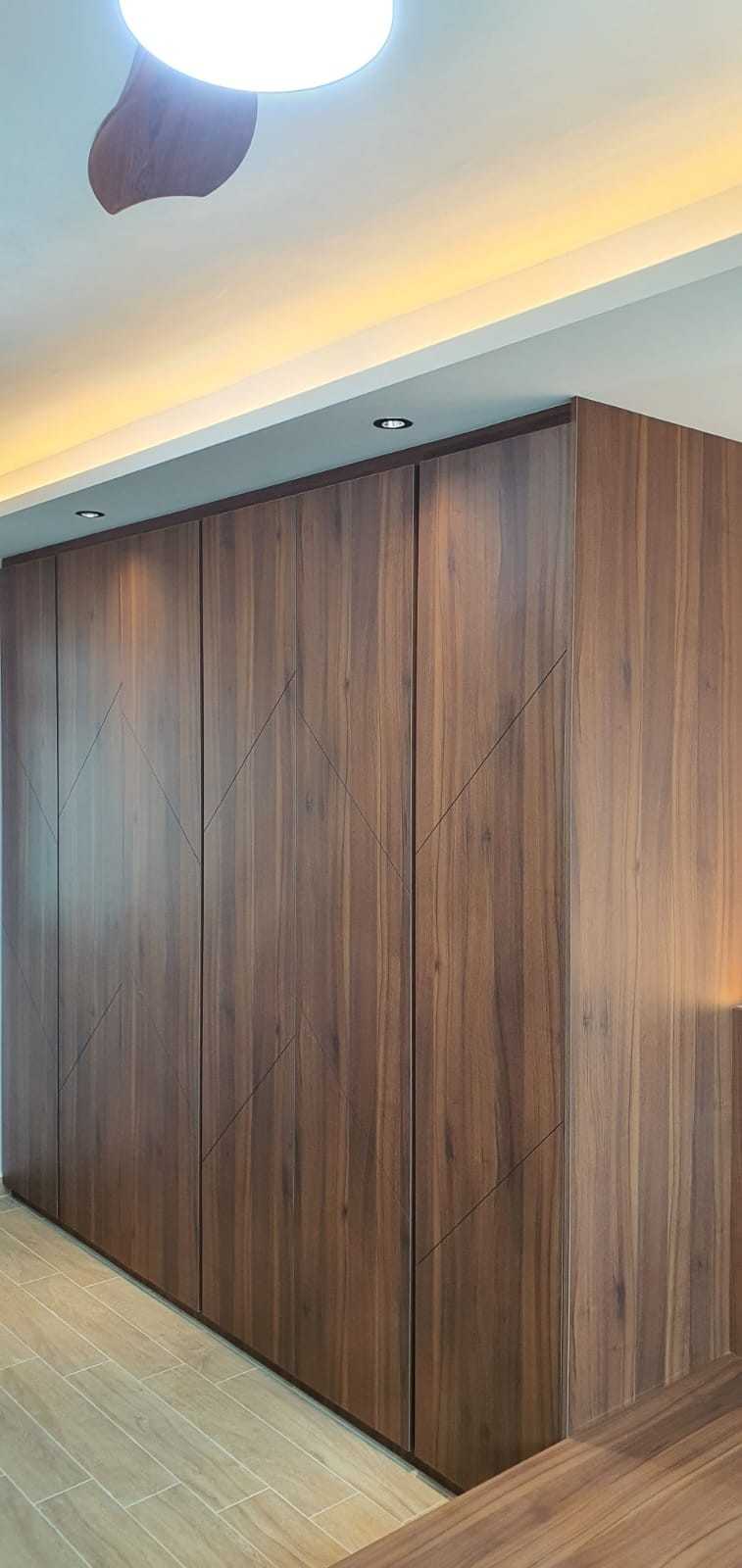 We at 9 Creation Pte Ltd, one of top interior design company Singapore know how important it is for you to feel comfortable when redesigning your home or office space because we take pride in the spaces we design. 
But we also know how important it is to make sure you get the best value for your money, which is why we have made several changes to our business model in order to do just that. 
For starters, our services are no longer limited by geographical boundaries, and this means more clients can design work with us no matter where they are. 
We also offer flexible payment options , including interest free installments that allow our clients more flexibility when paying for their designs. 
Our team of commercial top interior designers work with local interior designers as well, allowing them to apply the same skills they would use on a large job commercial projects onto small residential and commercial projects too. 
This means you can expect a high-quality job no matter what the size of your budget is.
As interior design singapore company we don't have to charge sky-high prices for our quality designs just because we are a foreign company, and you don't have to settle for second best or pay more than you should just because you have fewer options.
What sets We apart from the rest is our experienced and knowledgeable team of commercial interior designers who understand how important it is for their clients to be satisfied.
Our top interior designers have years of experience that will ensure you are 100% happy with what you get. Whether you need a new living room, bedroom or office space, we can help. Contact Us Now